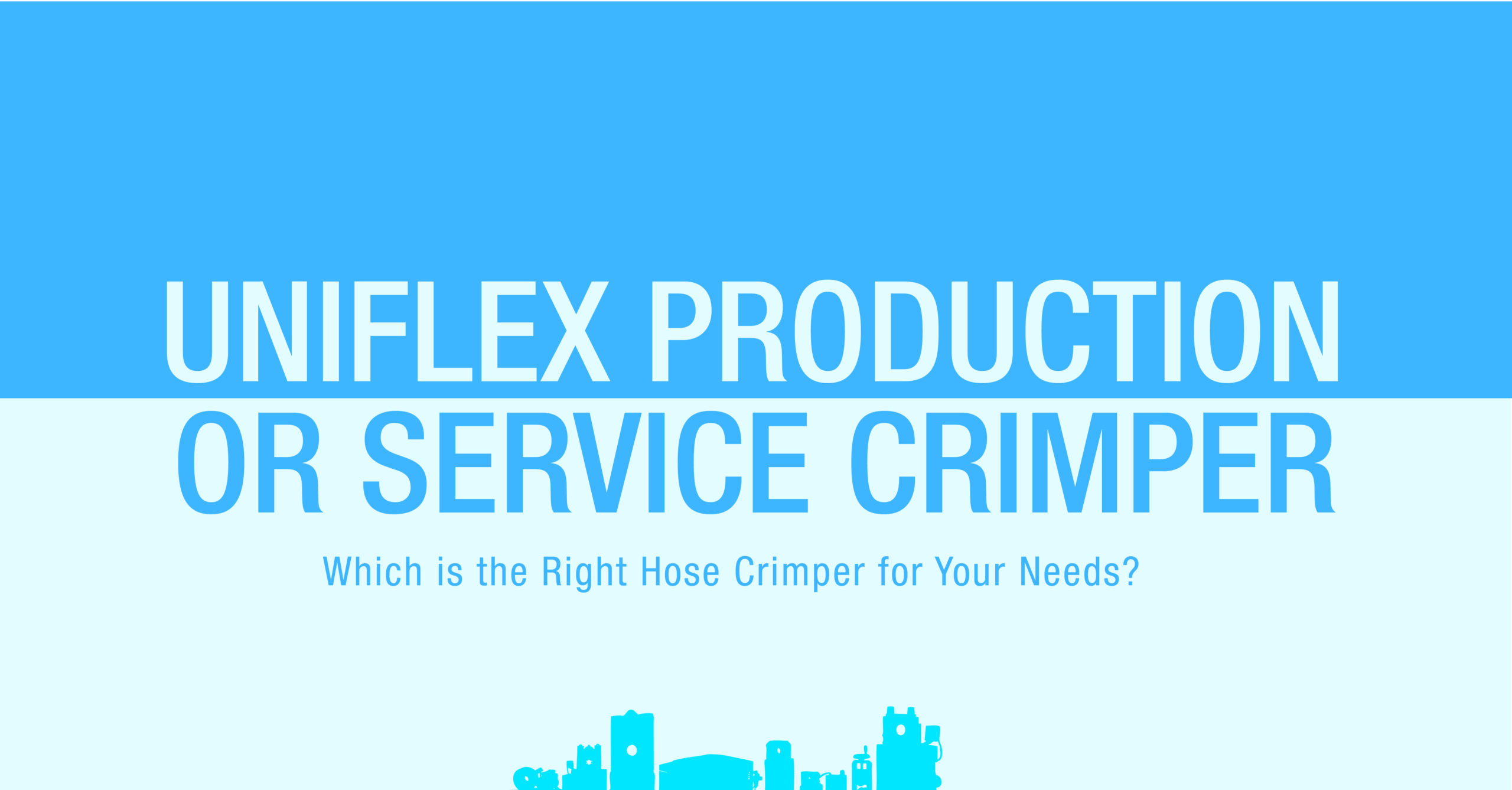 Uniflex production crimpers are designed for high volume, precision crimping applications in industrial settings, offering Siemens touch pad interface to enable customisation options like Multi user set up and management, part number creation, remote worksheet generation, machine linking ( to other crimpers or test rigs ), reporting etc. They are very fast, quiet and can run all day. These crimpers are equipped with a unique fixed 6 o'clock die which allows the user to rest heavy hoses on the bottom die, making it easier to crimp down to a fixed position.
Alternatively, Uniflex service crimpers are designed for versatility in workshop or field applications and are ideal for onsite service. These crimpers are lightweight, portable, energy efficient and can crimp a wide range of sizes and types. Typically these machines are designed for crimping in small volumes and should not be left on for long periods. The particularly economical Ecoline models enable crimping without compromising on robustness and reliability.
Whether you need high volume production crimping or versatility in the field, Abdex has a solution to meet your needs.
View our full range of hydraulic hose crimpers: https://abdex.com/product-category/uniflex-machinery/