Machine Service, Calibration & Training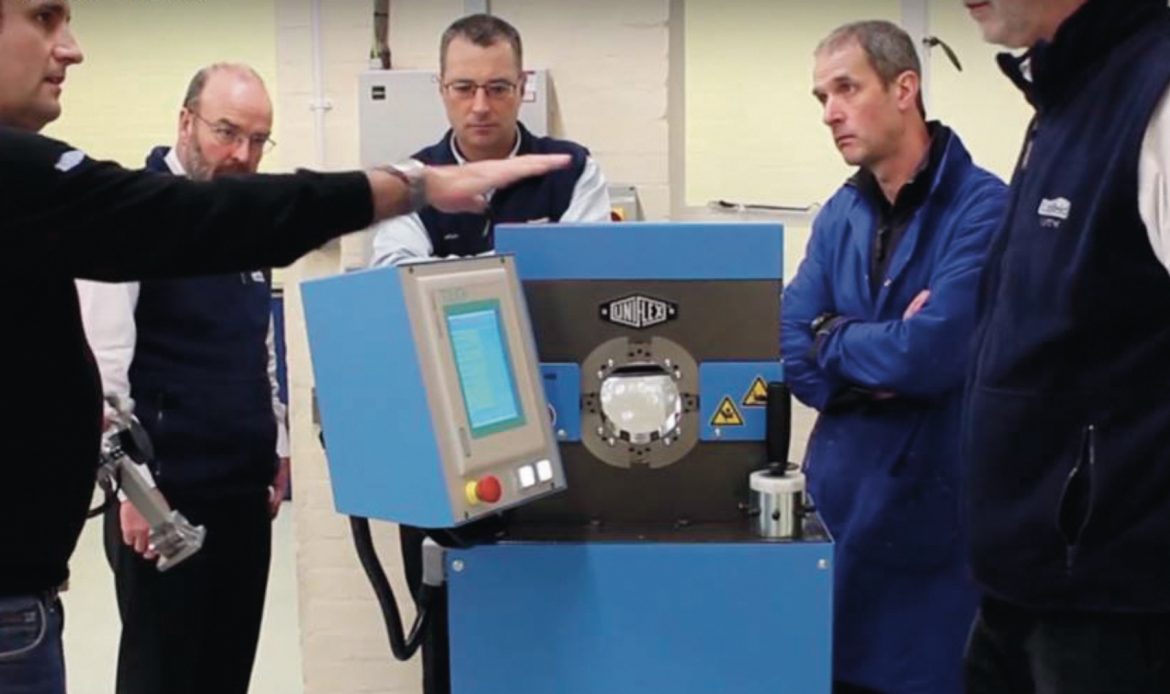 Machine Training
Abdex offers a full training and installation service. Our customer service team will ensure you are 100% confident with Abdex.
Training can be simply an hour to familiarise customers with controls, or a full day to cover the installation, basic usage of the machines, software training, production programming, service / data transfer and maintenance.
Our sole mission is to provide the best service with the best machines.
In addition, through Abdex we can offer a full range of BFPA courses for best practice with hose and fittings assembly. We have many endorsements however we never rest on our laurels. Abdex promise you will never be disappointed!
Service and Calibration
Abdex understands service and the need to keep machines working year after year. Our service team will not only co-ordinate the work but take all the stress out of your quality record keeping!
Our machines and service plans have proven track records with the largest hose manufacturers around the world. Abdex offers complete peace of mind with the most comprehensive and transparent service / calibration program on the market.
Annual machine calibration helps ensure that our customers can produce quality first time, every time. Quality means more customers which results in healthy business.
Our online service tool allows our service team to keep all your records up to the minute, up to date. Easy to navigate with every action recorded, and all documents in one place.