Description
Parker HP1500-Series
| Coupler Construction | Standard |
| --- | --- |
| Coupler body | Steel, zinc plated, passivated, sealed |
| Sleeve | Steel, hardened, zinc plated, passivated, sealed |
| Valve | Steel, zinc plated, passivated, sealed |
| Springs | AISI 302 |
| Locking Balls | AISI 420 C |
| Seals | NBR |
| Inner sleeve | POM |
| Probe Construction | Standard |
| --- | --- |
| Probe body | Steel, hardened, zinc plated, passivated, sealed |
| Valve | Steel, zinc plated, passivated, sealed |
| Springs | AISI 302 |
| Seals | NBR |
| Valve retainer | Steel, zinc plated, passivated |
Advantages
• High flow as a result of optimised valve design
• Additional plug sealing via polymer valve casing, to guarantee high reliability seals even withsecond-hand plugs
• Tema high pressure couplings are supplied with dust caps inclusive!
Features
• Compatibility: Cejn 116
• Fully guaranteed match when paired with the Parker Polyflex hose
Seals
Metal sealing cone threaded adaptors / metal sealing cone adaptors.
Working Pressure
1500 bar
Working Temperature
-30 ̊C up to +100 ̊C (NBR) depending on the medium. Special seals are available.
Couplers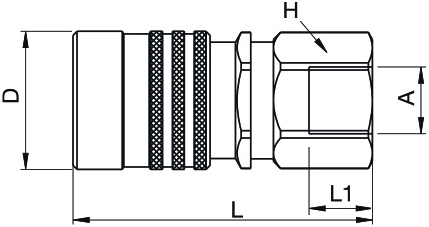 Probes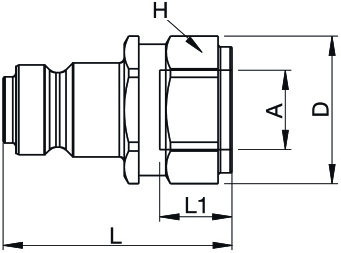 Dust Protection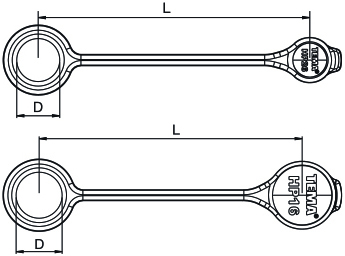 Datasheet Download