Umbilicals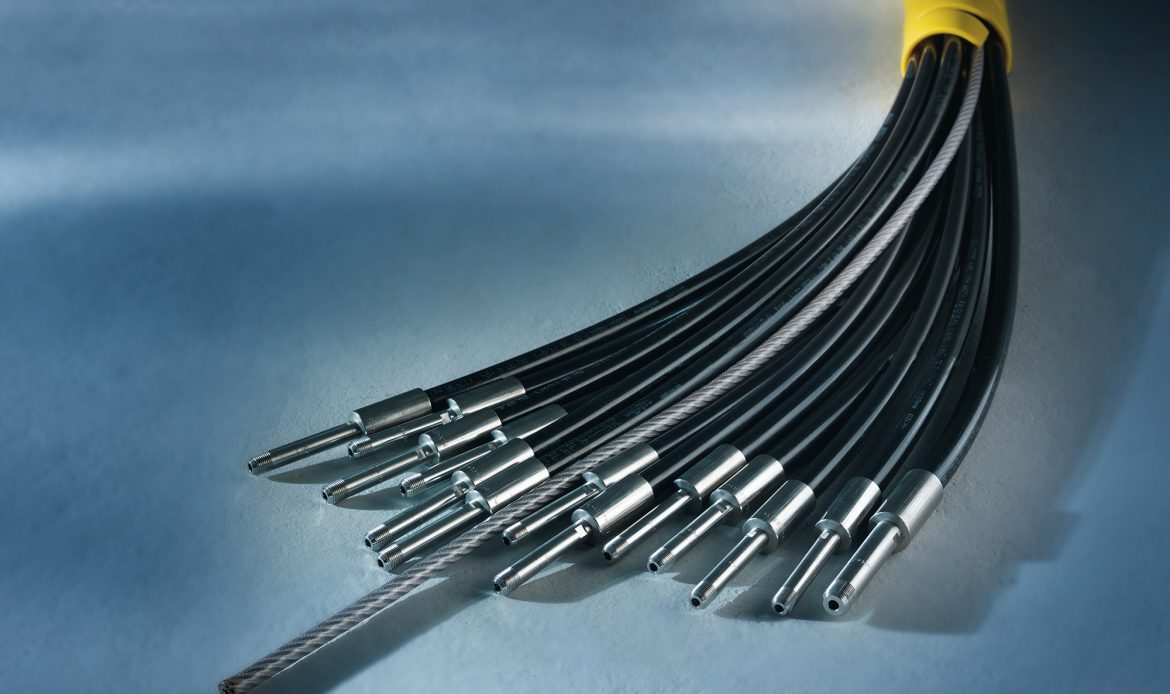 We have facilities for hose bundling (umbilicals) and Hydraulic Flying Leads (HFLs). We can provide hoses compliant with API17E or ISO13628-5. We are also certified to make DNV-GL approved hose assemblies for the marine and oil gas industries.
We can make umbilicals using HCR (high collapse resistant) hose and chemical resistance for use with MeOH and acids. Flushing and pressure testing services are also available.
Woodside Greater Development
Woodside Greater Development
Western Australia
The development of six subsea production wells and six water injection wells integrating subsea multi-phase booster pumps. The Abdex Hose Bundle as part of the SID (Subsea Intervention Device) was used as a light weight intervention package for an inspection and repair of a subsea gas well. The Hose bundle completed hydraulic communication between subsea components of the SID. This exposed hoses to one of three fluids, glycol control fluid, bio-grease or hydrocarbon / seawater mix. The 20 core umbilical consisted of various bore sizes and pressures, specifically: ¼" and 3/8" in 5000 and 10,000 psi, as well as 10K in ½" and 1". Hoses were compliant to ISO13628-5 and for ease of handling a high tensile wire was installed. Flushing was performed to NAS6 with HW443.
Hydraulic
Abdex has an extensive range of hydraulic hose which can be manufactured to subsea standard ISO 13628-5 (API17E). This enable us to provide a short turnaround on bundled products.
IWOCs
Abdex can offer a bespoke range of Workover Umbilicals which can be supplied with tensile strength members for self-supporting applications.
Pneumatic
Low pressure Pneumatic umbilicals can be used for air breathing and tooling systems. Abdex is able to offer oxygen and approved air breathing systems. We can also test using air which avoids contamination.
Topside Jumpers
Topside Jumpers by Abdex are commonly supplied with Autoclave Medium Pressure connections as well as JIC Female Swivel. This can be integrated to customer hardware as required.
Deck Jumpers
Abdex Deck Jumpers which are used in topside applications can be supplied with heavy duty covers and heat resistance sleeving to help prevent damage in this demanding environment.
IWOCs Jumpers
Abdex makes IWOCs Jumpers, which are an integral part of the IWOC system. We can also provide connection and integration to IWOCs reelers. Contact us now for a quotation.