Gates Hydraulic Hose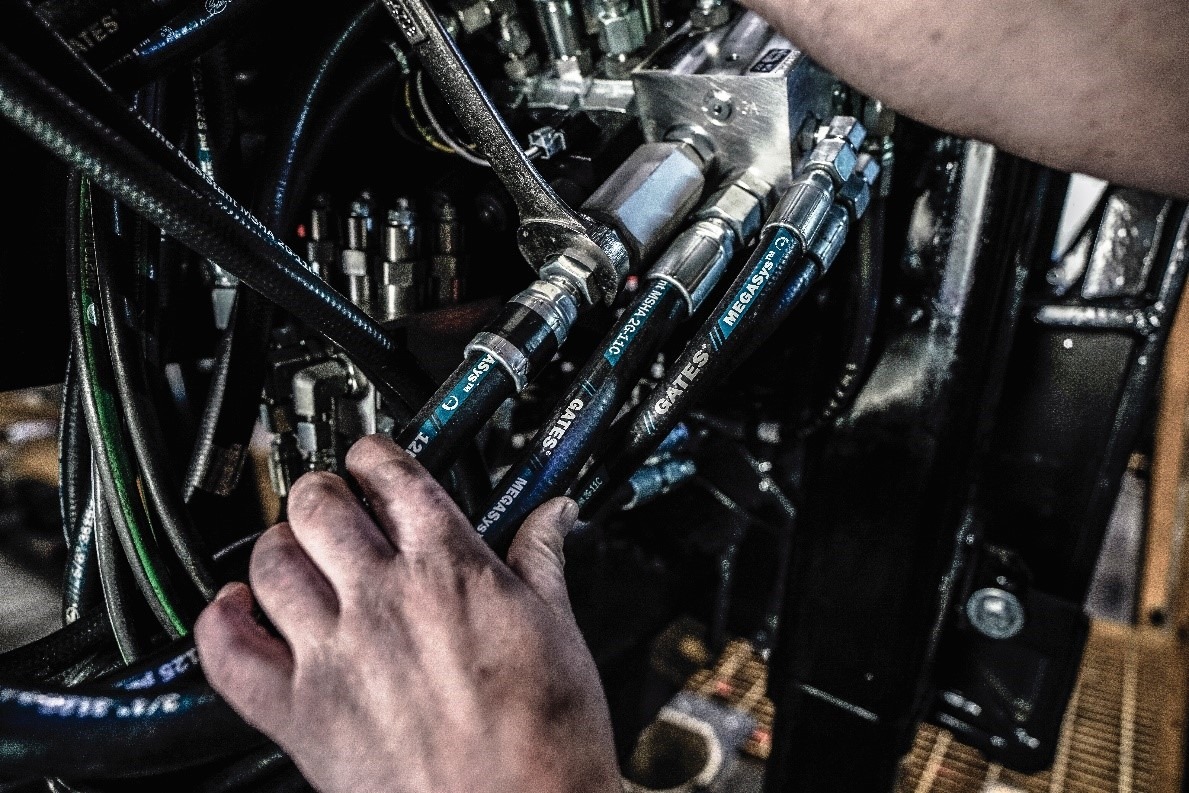 Abdex serves as Australia's leading national distributor of Gates hydraulic hoses, offering customers comprehensive solutions tailored to their hydraulic system requirements. By integrating the dependability and performance of Gates hoses with Abdex's specialised expertise we deliver unparalleled value to our clientele.
Abdex places great emphasis on quality control, ensuring hydraulic hoses undergo rigorous testing and inspection procedures to ensure compliance with industry standards and regulations. This commitment to quality guarantees that customers receive hoses that meet or exceed their expectations and perform reliably under demanding conditions.
Our Range
Explore our wide range of Gates hydraulic hoses, including Wire Braid, Multi Spiral and Fabric Braid options. Find the perfect fit for your hydraulic system. We also offer a variety of matched hydraulic hose fittings qualified specifically for Gates hoses.
https://abdex.com/product-category/rubber-hoses/hydraulic/
Download our Hydraulic Hose Catalogue.
Download our Hydraulic Fittings Catalogue.
Standards
All hydraulic hoses manufactured by Gates comply with the relevant specifications outlined in SAE, ISO and EN standards
FAQ & Resources
What is the shelf life of Gates hose?
The shelf life of hydraulic hoses can vary due to factors such as storage environment and the specific rubber materials used. Quantifying the exact shelf life is challenging since numerous variables can influence the hose's condition. However, by taking proper storage precautions, it is generally possible to achieve a shelf life of 3 to 5 years. It should be noted that exceeding this timeframe may lead to a noticeable decrease in the hose's service life, which is highly dependent on the specific storage environment variables in play.
What is the temperature rating of Gates hydraulic hose?
Depending on the hose the temperature rating will differ. All gates' hoses have a minimum operating temperature of -40ºC with the maximum temperature rating going up to +150 ºC with the C5C-XH Xtreme heat hose. Please note that all maximum temperature ratings differ and will have to be looked at in specific datasheets.
Gates Hydraulic Hose Sizing Guide
https://www.gatesaustralia.com.au/~/media/files/gates-au/hydraulics/white-papers/gates-white-paper-hydraulics-hose-sizing-ausnz-april-2021pdf.pdf